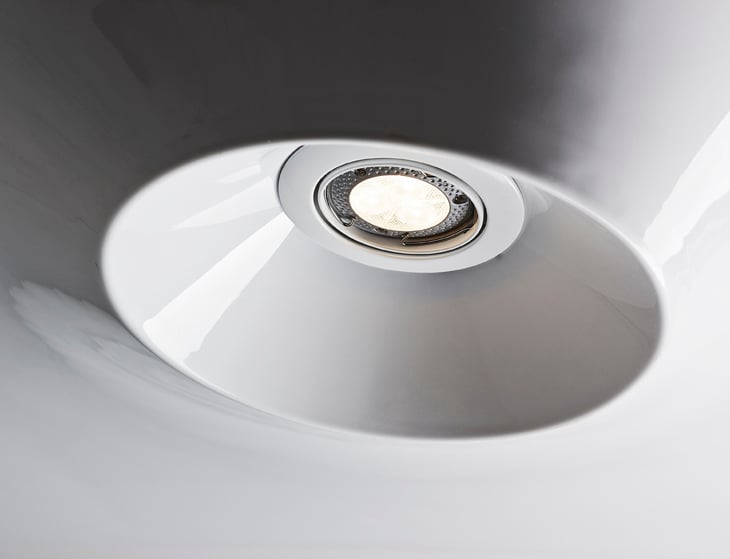 Drop Drop Ceiling Panels
€

47.00

/ Coming Soon
---
A new take on traditional suspended ceiling, Drop Drop ceiling panels combine functionality with pure aesthetic pleasure. Revolving the panel around the axis, you can change the placement of the crater, creating either rhythmical or irregular patterns that set the creative tone for the whole room.
Dimensions: 60 x 60 cm, 0.7 kg
Minimum order: 20 pieces
Please note: shipping cost will be determined individually, depending on your location.